Enjoy the Benefits of Dry Herb: The Best Vape Pens for Flower
Dry herb vaporizers have revolutionized the smoking industry. They offer a healthier, more efficient way to enjoy the benefits of herbs while avoiding the dangers of traditional smoking. With so many options on the market, choosing the right vape pen for flower can be overwhelming. In this article, we'll explore some of the best options available to help you find the perfect dry herb vape pen for your needs.
What is a Dry Herb Vaporizer?
Before we dive into the best options, let's first define what a dry herb vaporizer is. A dry herb vaporizer is a device that heats up herbs to create a vapor that can be inhaled. The process of vaping heats the herbs just enough to release their active ingredients without burning them. By avoiding combustion, vaping yields a cleaner, purer inhalation experience for the user.
When shopping for a dry herb vaporizer, there are several factors to consider to ensure you find the right device for your needs. Here are some important considerations that will help you make the best choice.
Price
Pricing can vary greatly when it comes to dry herb vaporizers. You can find options that range from very affordable to high-end, premium devices. Be sure to set a budget before you start shopping to help narrow down your options.
Portability
For many users, portability is an essential aspect of their dry herb vape pen. Portable, compact designs make it possible to keep your device with you wherever you go. Additionally, portable dry herb vaporizers often have simple designs to ensure they're easy to use and maintain, making them a great option for beginners.
Battery Life
If you plan on using your dry herb vaporizer frequently, then battery life is a crucial factor to consider. The battery's lifespan will determine how often you need to charge your device before you can use it again.
Heating Elements
The heating element is the part of the vaporizer that actually heats up the herbs to create vapor. Different vapes use different types of heating elements, such as convection or conduction. Each method has its own pros and cons, so it's important to explore the different options before making your choice.
Chamber Size
The size of the vape chamber determines how much herb you can pack in at once. Smaller chambers may need to be refilled more often while larger ones can handle longer sessions without having to reload.
Additional Features
Some dry herb vaporizers come with extra features like digital display screens, temperature control, and Bluetooth connectivity. These advanced features can enhance your experience and offer greater control over your vaping sessions.
The Best Dry Herb Vape Pens for Flower
With so many options available, it can be tough to find the perfect dry herb vape pen. To simplify the process, we've put together a list of the best dry herb vaporizers on the market.
1. PAX 3
The PAX 3 is one of the most popular dry herb vaporizers available today. It's a sleek, portable device that generates high-quality vapor with an efficient heating system. It comes with custom temperature options that allow you to customize your vaping experience. Plus, the PAX 3 has a large chamber that lets you pack more herb for longer sessions without having to reload. It is a high-end device and its price is reflective of its advanced features.
2. Grenco Science G Pen Pro
For a budget-friendly option, the Grenco Science G Pen Pro is a great choice. This device provides excellent value for money with its smooth hits and simple design. It has a ceramic chamber that delivers an authentic vapor that retains the taste of the herbs. The device is easy to use and delivers high-quality vapor, all at an affordable price point.
3. Davinci IQ2
The Davinci IQ2 is a premium device designed for the vaping connoisseur. It features a large chamber, adjustable temperature settings, and a smart path mode that will adjust your temperature based on your past vaping sessions. The device also features an LED display and an app that allows you to customize your vaping experience even further. While expensive, the Davinci IQ2 is an advanced device that offers an unparalleled vaping experience.
4. Firefly 2+
The Firefly 2+ was designed to give users the most authentic vaping experience. This lightweight, portable device has a large chamber and a powerful heating element that yields high-quality vapor. The device has temperature settings that can be adjusted through a smartphone app and is easy to use. Its small size and simple design make it perfect for vaping on-the-go during any adventure.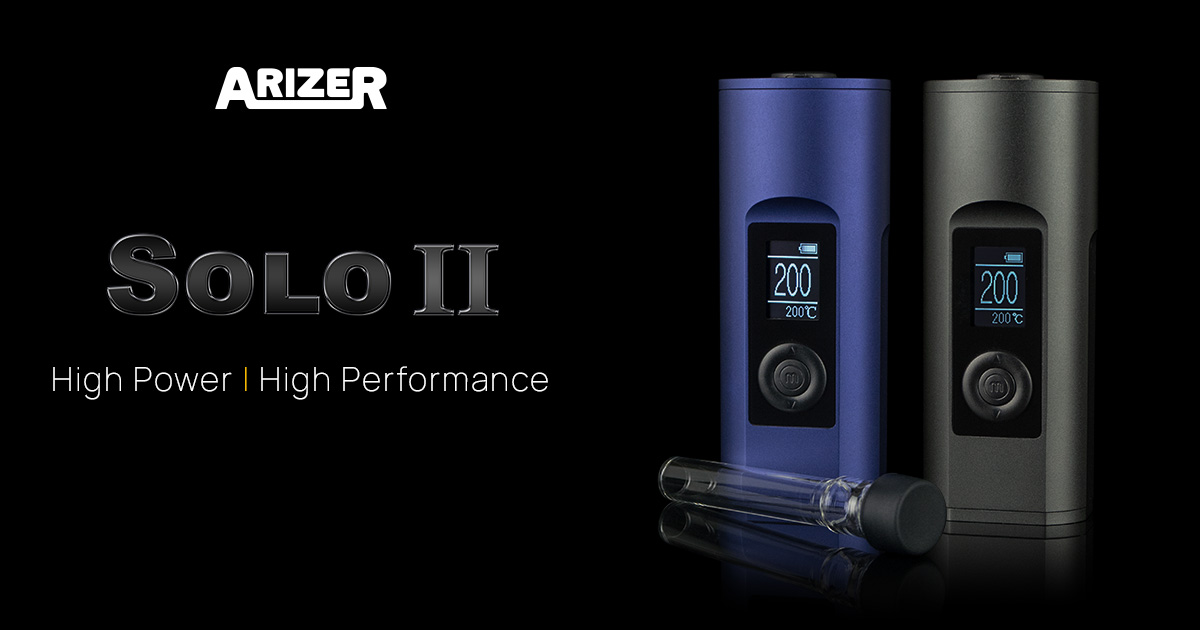 5. Arizer Solo 2
The Arizer Solo 2 is a reliable, durable devicewith a long battery life and a ceramic heating element that provides high-quality vapor. It is known for its ease of use and maintenance, with a simple interface and minimal parts to clean. The device also comes with custom temperature options and an LED display that shows current temperature, battery life, and more.
6. Storz & Bickel Mighty
The Storz & Bickel Mighty is a well-known name in the vaping world and for good reason. It's a high-end device designed for experienced vapers who want the best of the best. The device has precise temperature control and a large chamber that can hold plenty of herb for long sessions. It also has a robust heating system that delivers consistent vapor each time you take a draw. While it may be expensive, the Storz & Bickel Mighty is a worthwhile investment for those who take vaping seriously.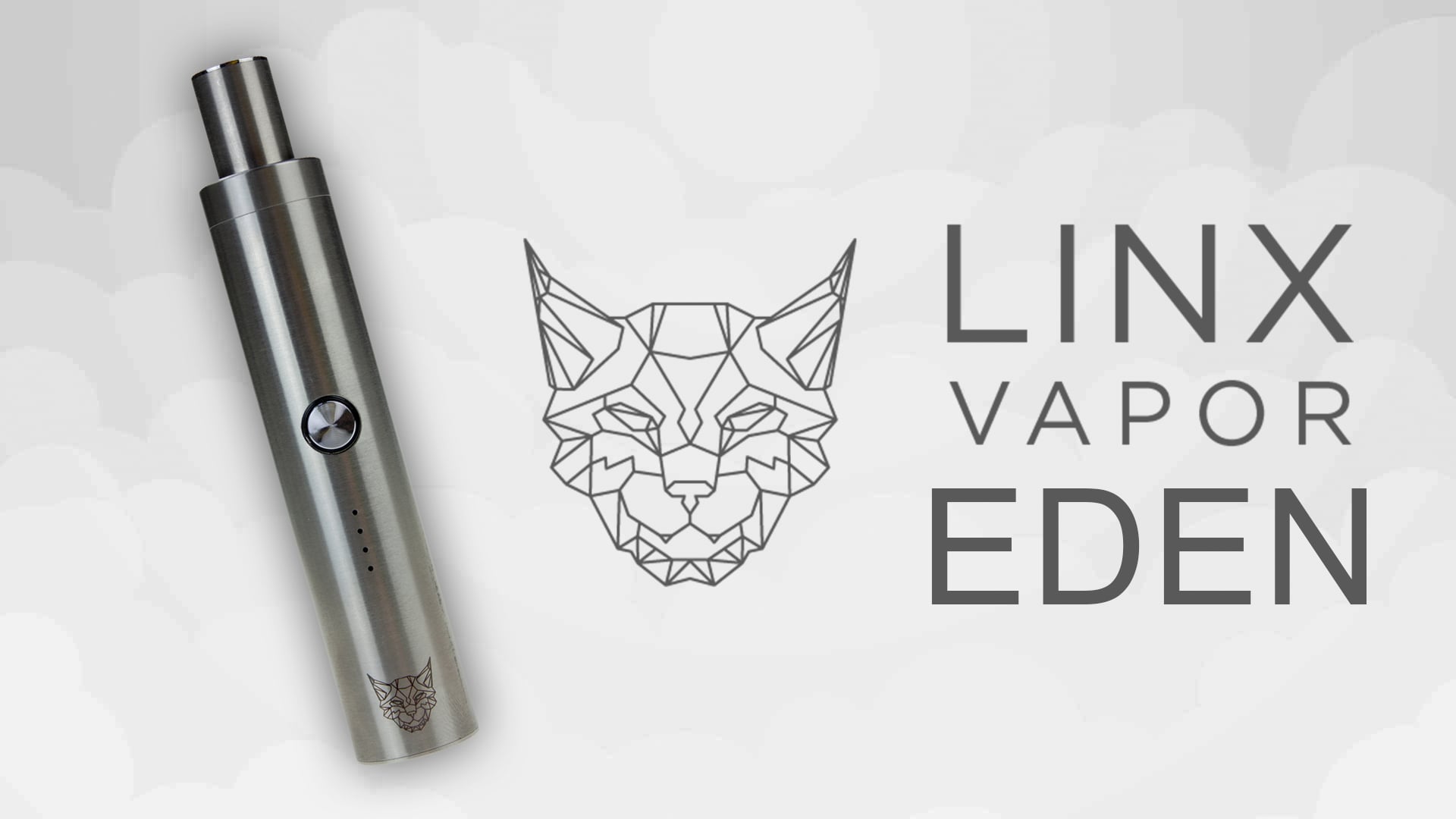 7. Linx Eden
The Linx Eden is a small, compact device that delivers surprisingly big results. Its small size makes it perfect for vaping on-the-go but don't let its size fool you – it still packs plenty of power. Its advanced ceramic heating element ensures consistent vapor production with every session. The device is easy to use and maintain and its slim design won't take up too much space in your pocket or bag.
8. AirVape Xs GO
The AirVape Xs GO is an impressive vaporizer pen that stands out from the crowd. Featuring an oval oven that evenly vaporizes your herbs, you can be sure that you'll experience all of the flavor profiles of whatever strain of weed you're vaping. With five heat settings, it can handle cannabinoids like THC and CBD, ensuring they are vaporized in their purest forms.
Plus, this pen has a massive 1200mAh battery that heats up to your pre-set temperature in just twenty seconds so you're never waiting long for it to get going. Whether you're looking for something discreet or just want to explore flavors more thoroughly, then look no further than the AirVape Xs GO for an extraordinary vaping experience!
Related Article: Juul Alternatives: The Best Vape Pens for a Healthier Alternative
Conclusion
In conclusion, choosing the best dry herb vape pen for your needs requires careful consideration of your priorities. Whether you prioritize battery life, heating elements, software features, or portability, there's a vape pen out there that will meet your needs.
From budget-friendly options like the Grenco Science G Pen Pro to high-end devices like the Storz & Bickel Mighty, there's a vape pen for every budget and preference. By selecting the right dry herb vaporizer, you can enjoy a premium vaping experience while avoiding the harshness and dangers of traditional smoking.
Related Article: Affordable Vape Pens: Get Great Quality for Less