5
Mamba King Size Pre-Rolled Paper Cones
Mamba 50/100 Piece Pre Rolled Paper Cones
The Mamba king-size pre-rolled paper cones are natural 109mm tube wraps with filter tips and packing sticks.
Its 100% non-bleached and non-flavored hemp-fiber papers ensure an unadulterated and raw pre-rolled cone experience.
Includes stiff stick/poker straws to easily pack material for no voids or air pockets.
Comes in an airtight and moisture-resistant reusable container.
The cone is sealed with natural Arabic gum and is joint at the tip of the cone tube wrap with an enclosed S-folded paper filter.
This provides shape support and non-clip holding whilst still maintaining air-flow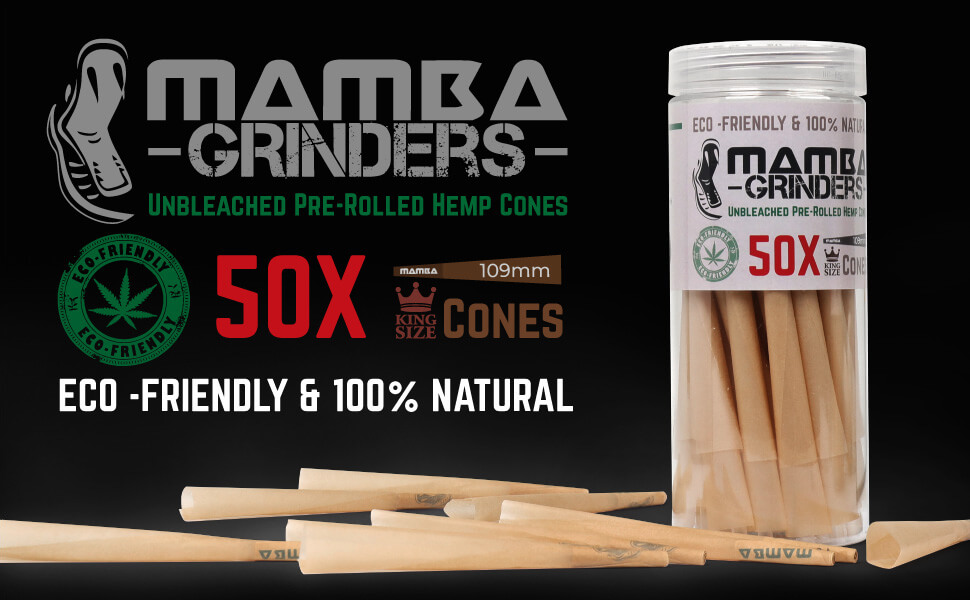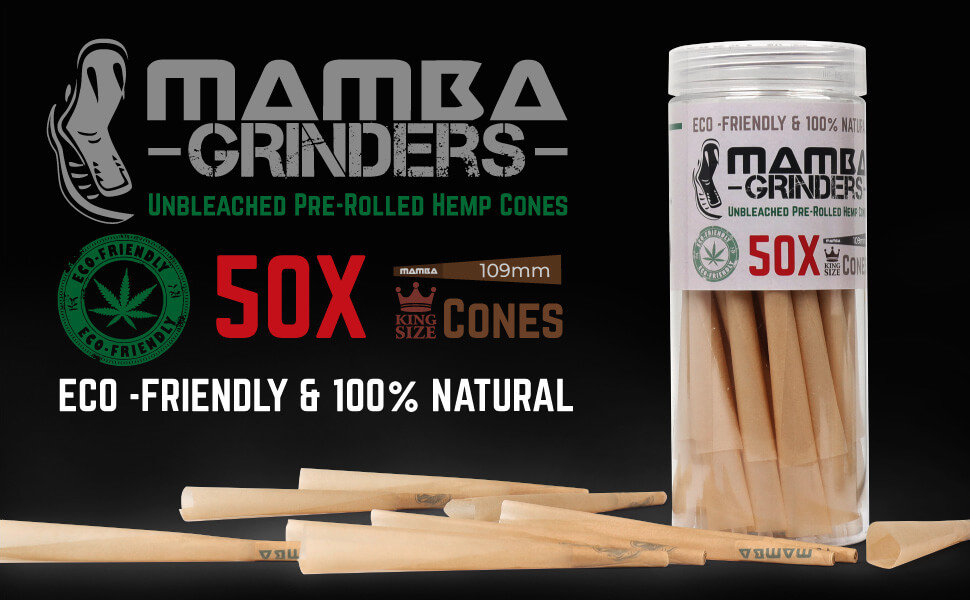 No More Rolling Around
Spend less time rolling papers and more time sitting back, enjoying blunts with the Mamba Pre Rolled Paper Cones. Conveniently fill and pack with your favorite strain for unlocked tastes and aromas.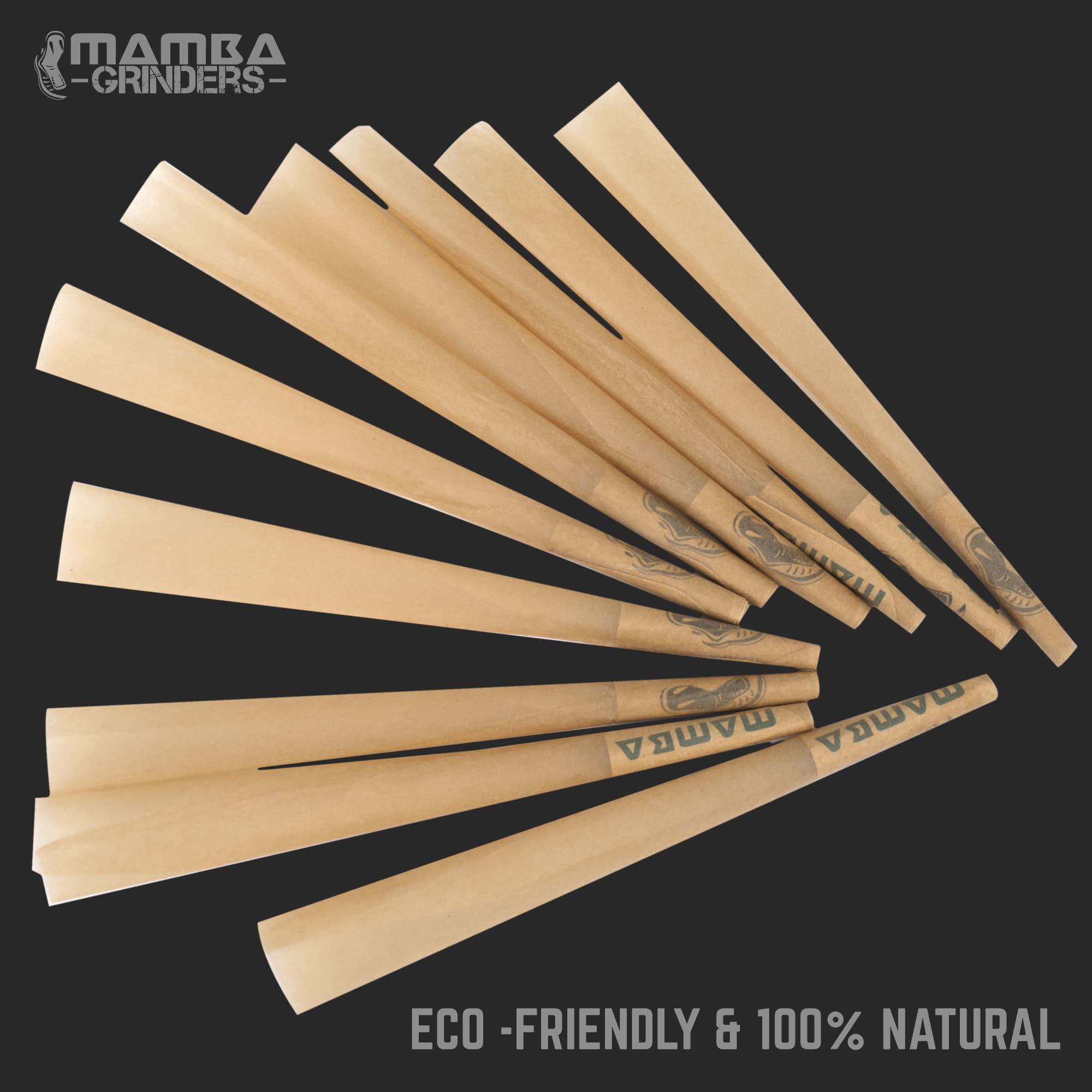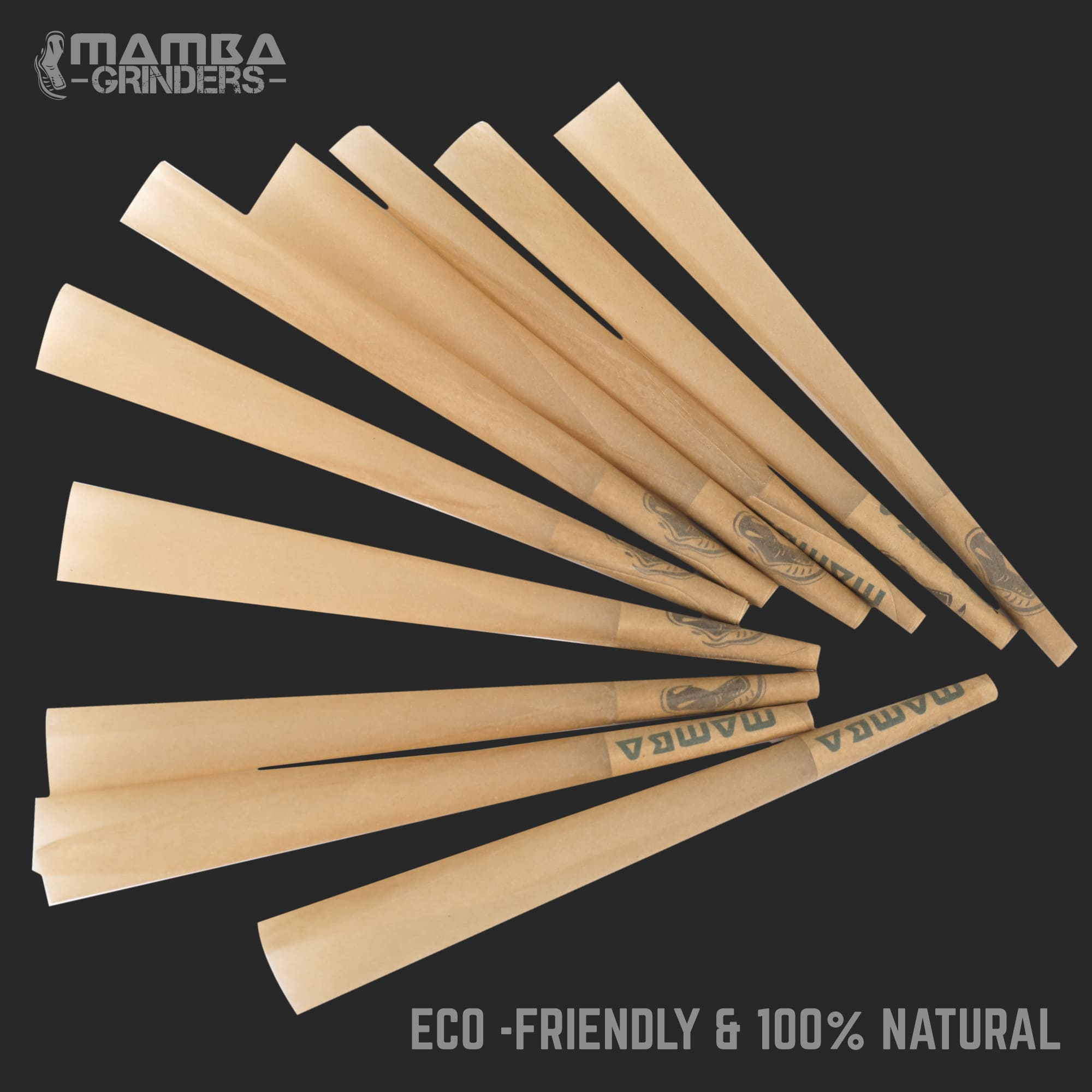 Mild & Natural
Cones are made completely from non-flavored and non-bleached hemp-fibre materials. This ensures an unadulterated smoking experience. Each cone is 109mm/4.3in long and holds up to 1.5g of material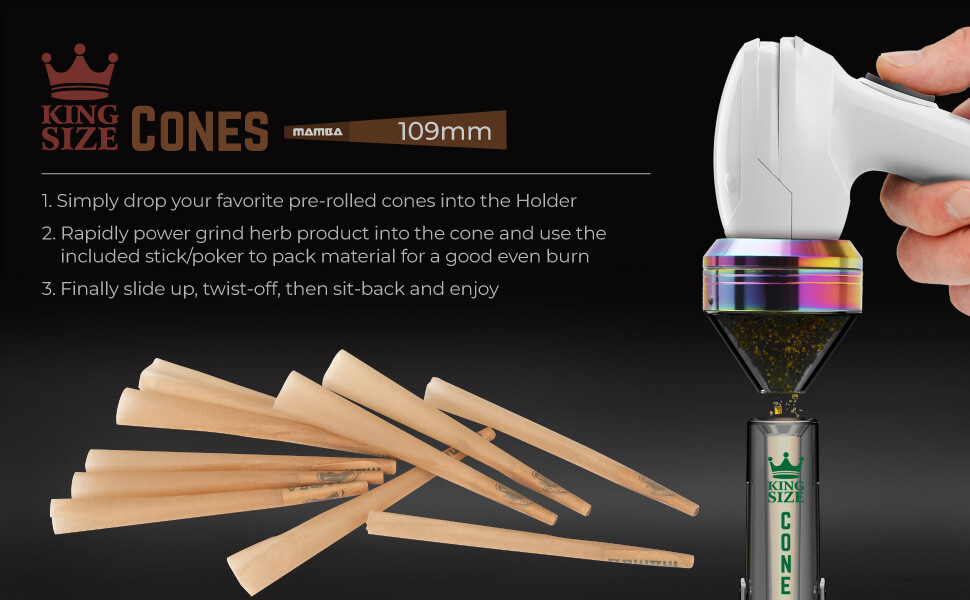 Mess & Hassle Free
Each cone includes sturdy stick/poker straws to neatly pack material for no voids or air pockets. Simply twist off and wrap into a taper and light for a smooth, slow, and even burn with no canoeing or ashbits getting into the eyes.